DRAFT Fest at Kelsen Brewing Company SOLD OUT
April 4, 2017 at7:00 pm

-

9:00 pm

$15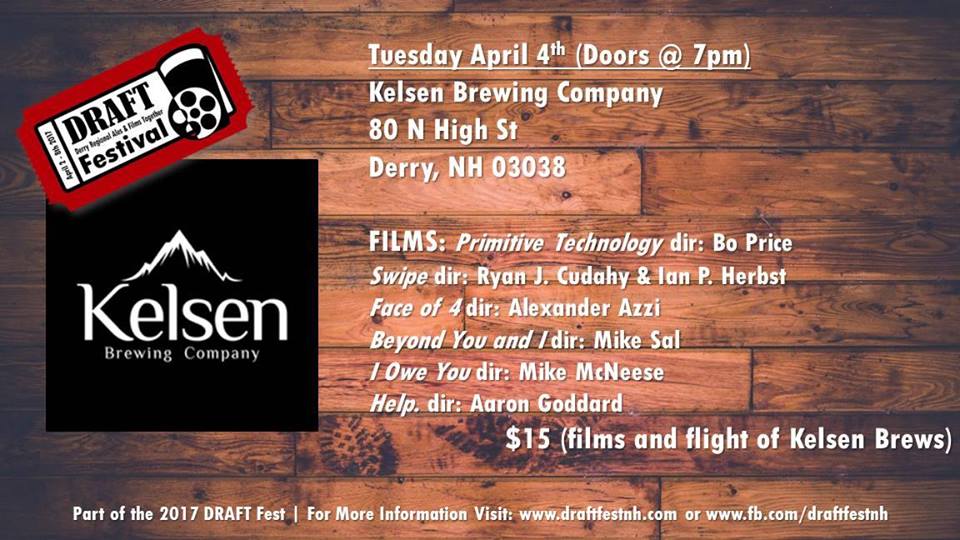 The DRAFT Fest is a week-long event that takes place in Derry and Londonderry drurning NH Craft Beer Week.
The Tuesday event is at Kelsen Brewing Company in Derry. Doors open at 7pm and films start at 7:15. Ticket will include craft beer samples pair with each film. There will be a short intermission in the middle of the event.
Come and try some craft beer and try some indie short films.
Tickets onsale at: www.draftfestnh.com/tickets
#NHCBW2017 #NHBeer #NHBrewers #NHBeerTrail