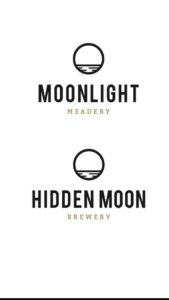 We are the brewing division of Moonlight Meadery (http://www.moonlightmeadery.com/). Our founder started home brewing in 1995, these are his recipes being brewed for us.
A Braggot can be either a beer fermented with honey, or a beer and a mead blended together after fermentation. The Hymn to Ninkasi is the oldest known recipe of beer, written around 1800 BCE, and it describes using honey in the brew process:
"You are the one who holds with both hands the great sweet wort, brewing it with honey. You, the sweet wort to the vessel, Ninkasi."
Hidden Moon Brewing is here to bring y ou this ancient medley of malt, honey, and hops known as Braggot. Join us and discover why History Never Tasted So Good™.
https://www.facebook.com/HiddenMoonBrewing/